I had an odd thing happen to me the other night at dinner. I met a friend of mine at a restaurant in Saratoga–The Mouzan House. I had been hearing wonderful things about the restaurant for years, and it did not disappoint, it was a delicious meal.
The restaurant occupies an old brick farmhouse in the middle of Saratoga Springs. It's an oasis in the middle of a sea of concrete.
When I arrived, I was seated and immediately began to catch up with my old friend. About 10 minutes into our visit, as she was chatting away, a parade of probably 3 familiar smells wafted past me. Not just familiar smells, they were memory smells–there is a difference.
Distinctly, the first was a perfume I recognized from my childhood–but oddly, I am not sure who wore it. Within a minute or 2, before I could place the perfume, I was met with a familiar kitchen smell– I recognized it but couldn't for the life of me figure out where it came from… because then, after a brief moment, an old familiar homey smell drifted in on its heels.
It was strange. For a very brief moment, I felt like many worlds of mine were colliding, and I couldn't get my bearings–all while trying to maintain engagement with my friend! Fortunately, she didn't miss a beat, and I maintained contact with her story. But all the while, in the background, my mind was sorting through these memories…
A day later, I traveled home to New Hampshire to celebrate my parent's birthdays (they were both born in March). It was a quick trip, but so nice to see my sisters and their families too.
Per my usual routine when I am there, I took a walk through my parents' neighborhood.
It always feels odd to be walking and staring straight at my past. It feels like a time warp.
There is the old chain-linked backdrop of the softball field where I played in little league. Memories of riding my bike through the neighborhood with my friend Patty, choosing which houses we would like to live in.
I can so vividly hear the noisy midday sound of the cicadas, but yet feel the quiet of a mind that was much less cluttered with responsibilities and to-do's, details, and fragments. It was so pure, riding those sunny streets back then. Things felt more clear, the details of what I was seeing, the daily life I was living.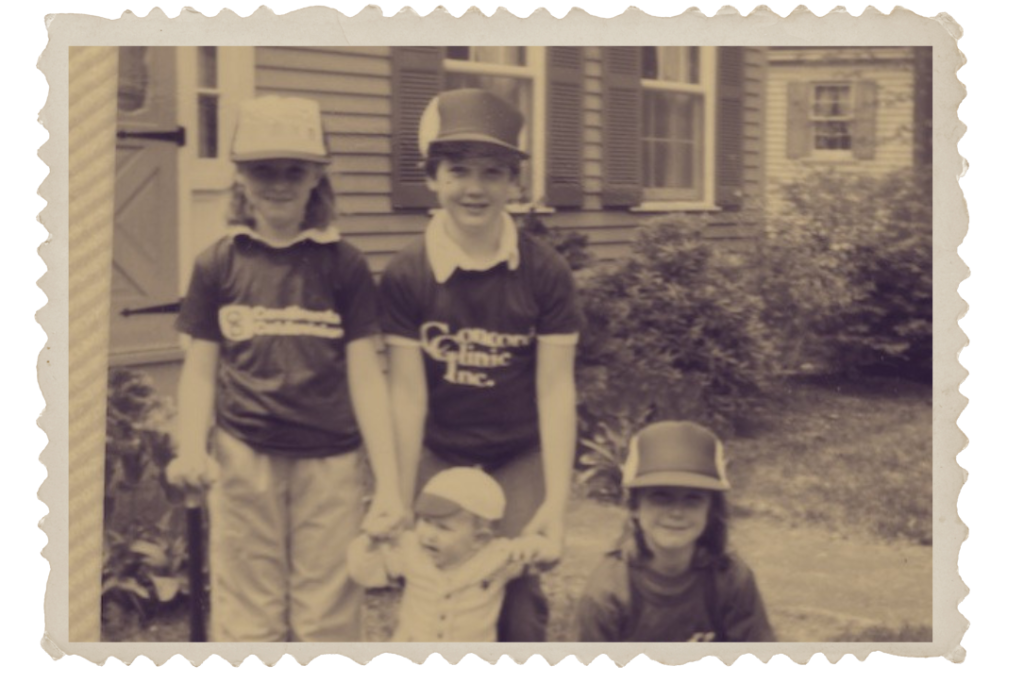 When my kids look at me during my "airhead" mom moments, when a word eludes me, or when I act so dumb with technology, they shake their heads and ask, "why?" and usually laugh. 🙂 
Finally, I think I am starting to understand why.  While I walked those streets Saturday by myself, my mind was full of memories–visually, auditorily, and olfactory.  I recognize they are all cataloged somewhere back in my mind, stored for a quiet day, on a walk, in March when I have the time to be thoughtful and pull them out of myself.  But sometimes, they come crashing into me, triggered by some stimulus that enters my consciousness, like at the restaurant the other night.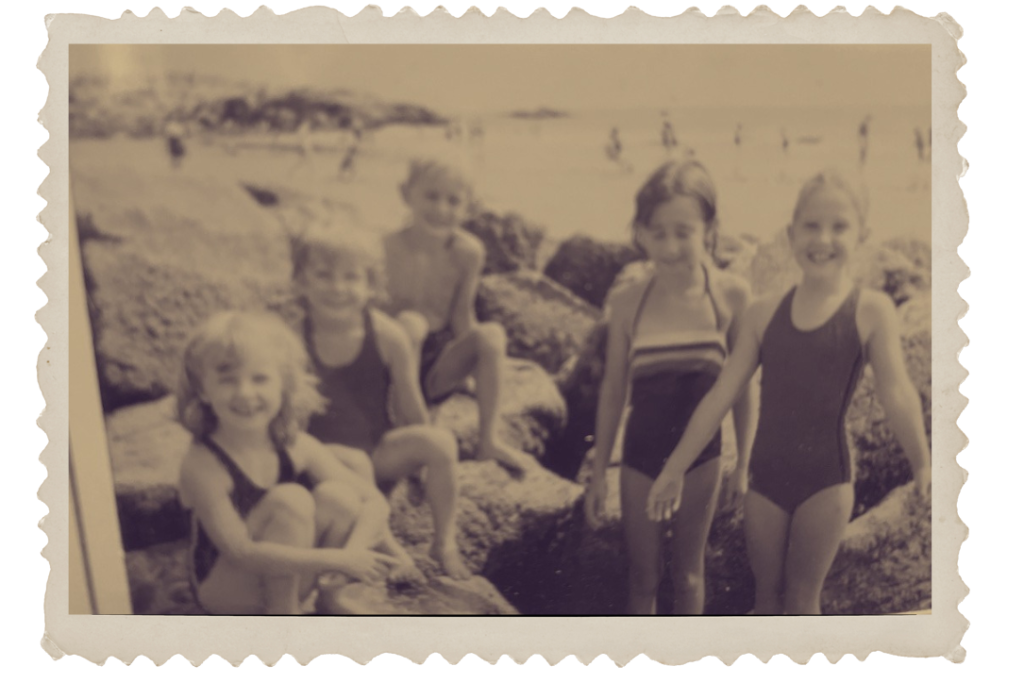 Any way it comes, it takes time to sort and remember.  The older we get, the more challenging it gets to find space for storage up there in our brains, and it takes more time to pull from the archives, regardless of how organized some of our minds are… which mine is not very!
Which memory are you from?  I know you are one, and I feel deeply for you; I need a moment to sort through the context and the timeline and to remember it all over again.  I want to remember it all over again.
It's my heart, and it's desire to connect with my brain. My heart wants to feel how it was when this moment I am trying to remember came into being.  
Please give me the time; what memory are you?
Bittersweet…getting older.
With love,
Kate
Comments
comments