The groundwork for writing about this picture was laid on Saturday morning, even though this picture was taken Monday morning. It must have been a foreshadowing.
My parents came out for a visit this past weekend. On Saturday morning, the kids and I (2 of them) were sitting in the kitchen talking over coffee with my parents when Jacob got a text.
He had just been telling us about golfing with his friends that afternoon.
The text came in.  I observed him as he picked up the phone to read the text.  As he read, he lit up like a Christmas tree.  Jacob looked up at me, and our eyes met.
"Dad asked me if I wanted to mow hay this afternoon; I guess golf is going to have to wait, " he proudly said with a grin.
That's joy.
Sunday night, Jacob face-timed me from the field.  I could see the sun going down as he climbed up into the tractor cab to mow more hay.  He had me piped in on his earbuds, and we were chatting when he said, "Wait, wait.  Oh yeah," and he started the tractor up.  
We both listened to the familiar sound that never seems to get old; the firing up of a tractor engine.
That's joy.
This morning, Tyler's friend sent me this beautiful picture of the Indiana sunrise from the passenger seat of the tractor-trailer truck that Tyler has been operating all weekend. My son is driving and looking out at the sunrise.  Harvest at the dawn of a crisp fall, Indiana morning.
That's joy.
And when Sam comes home and tells me of his running the dump cart for the first time, that twinkle in his eyes can't be mistaken.
It's joy.
Pure and simple.  Isn't it great to be a farm kid?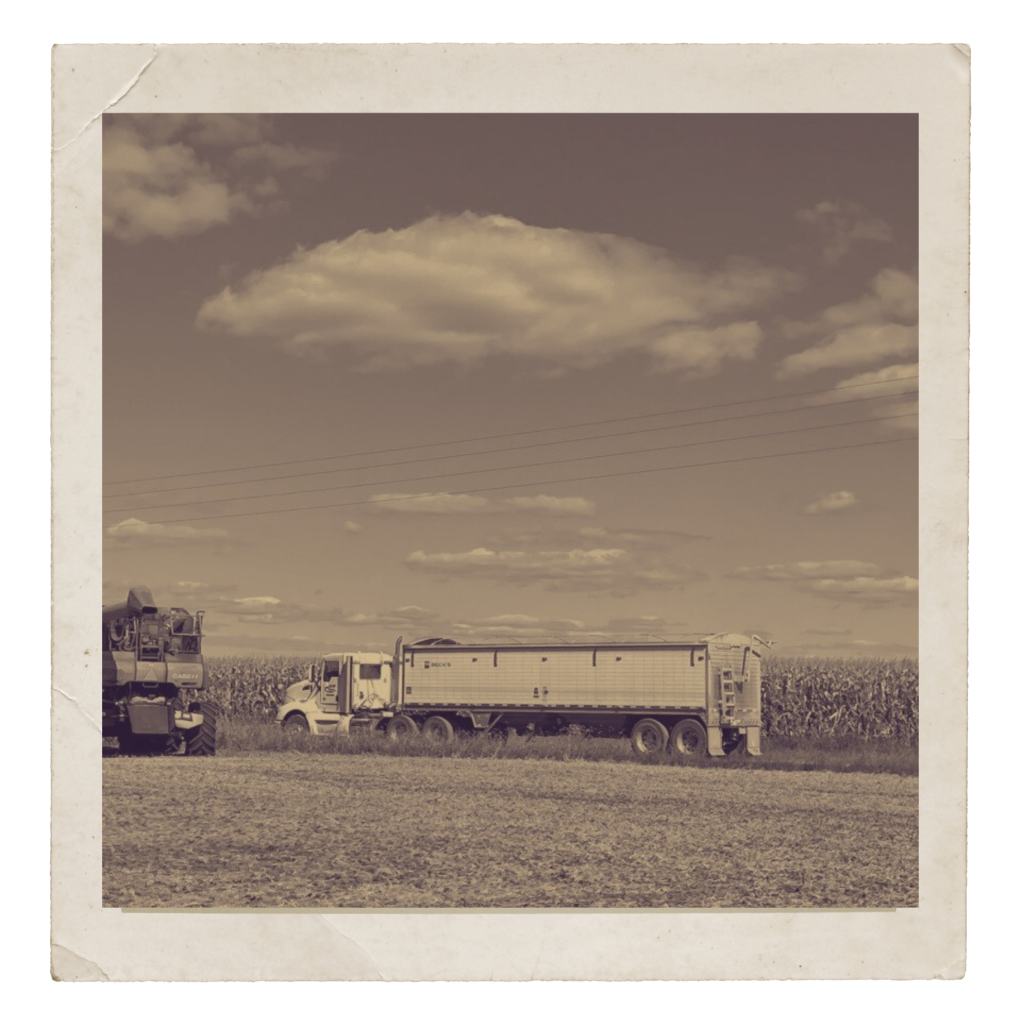 Every day that we live and work the land, there is joy.  Sometimes it comes easily; other times, it is more difficult to find. 
But there is a connection.  It runs deep through all of us.  We love our farm, we love our life.
Young and old…farm kid style. 
Joy.
With love,
Kate
Comments
comments