Walking down to Nan's house when I was 5, it was my first taste of freedom…and coffee.
My mother stood at our house and watched me walk down Iron Works Road to my grandparent's house. My grandmother on the other end, watching me come to her.
My sisters, too little to go, were still napping. I felt so big.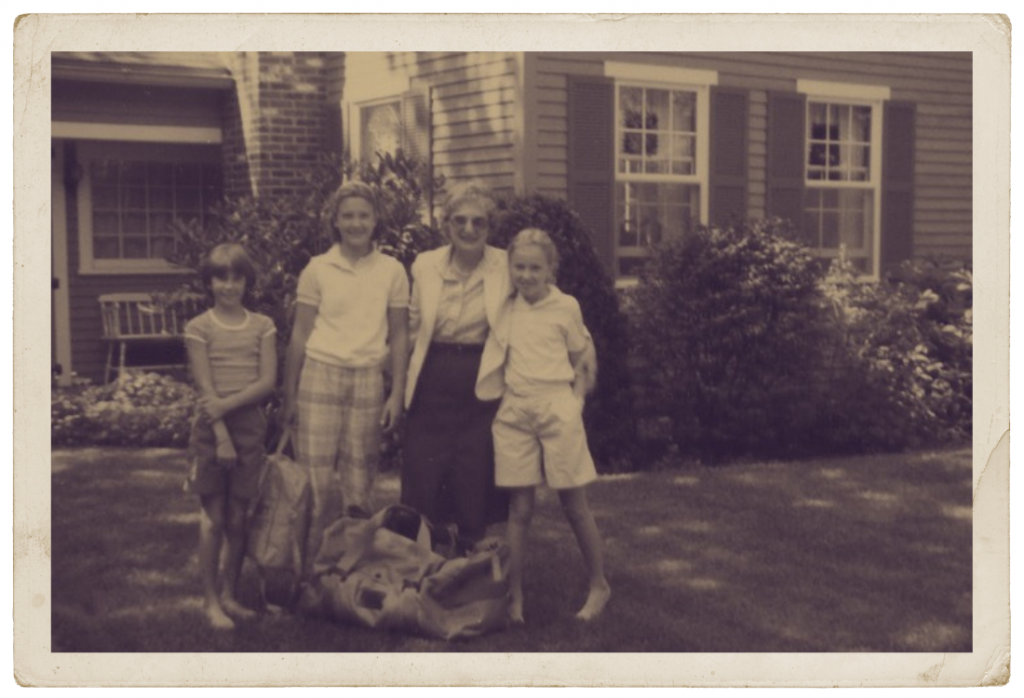 When I arrived, Nan and I would go into the "Bermuda Room" to visit while she watched her show, General Hospital.
Typical 70's style turquoise sheened living room set, Nan sat in the chair, remote in hand for the old Zenith t.v. set, I on the matching couch.
General Hospital was the trigger for afternoon coffee, or cocoa, for me.
Nan always offered me coffee, even though she knew I would choose the hot cocoa option.
Except on one particular day.
I must have been feeling like a big girl, because I told Nan, coffee, please.
Without so much as a bat of the eye, she went into the kitchen…and came out with coffee.
Served in a white and blue, ceramic mug, it was really sugar milk, with a splash of coffee. My Nan knew.
I felt so big.
Coffee was always served with chunky peanut butter on Ritz crackers. Chunky because that was my grandfather's favorite.
I can still see the mug, feel the warmth of the "Bermuda Room's" late afternoon sun, and I remember what an old Zenith t.v. remote feels like in my hand.
I can see Luke and Laura from General Hospital; were they ever going to get married??
Luke and Laura are long gone, and it's my sister who has the coffee mug.
I miss Nan, for 32 years now…and what I wouldn't do to have a cup of coffee with her today and just talk.
Barely a cup goes by that I don't think about her and that first taste of coffee.
I don't take it quite that sweet anymore, but the memory is certainly there.
Thank you, Nan, for my first taste of coffee. And helping me to understand how wonderful it is to stop and have a cup of coffee in the afternoon, with your Nana.
With love,
Kate
Comments
comments