For four short days every year, when I was a teenager, I became part of something bigger.
It was bigger than me when I was 15. It is bigger than me today, at 47.
Eastern States Exposition. New England's premier agricultural fair.
Every year, our state (New Hampshire), along with the five other New England states, sent a delegation of 4-H youth and their dairy cows down to the Young Building, in Springfield, Massachusetts.
There we laughed. We competed against each other, won and lost.
We showed, our cows and we fitted our animals; we stayed overnight in the dorm.
We bonded.
We ate New York Style Pizza and drank coke in the big Horse Show Coliseum.
We traveled between Mallory Arena and the Young Barn. We climbed the stairs to the exhibitor's lounge every morning and ate free donuts.
The days were sunny and brisk.  I remember the fall glow that set in every evening over the state buildings.  Couldn't beat NH's bread bowl filled with broccoli cheddar soup–and let's not forget Maine's blueberry pie and vanilla ice cream!
We competed at tug-o-war against the other state delegations in the Mallory show ring at night. Cheering relentlessly for our comrades.
I may have missed two days of school but was actually present for much more than what two days' worth of make-up work could ever erase.
Today, the NH delegation of kids is not nearly as big as it used to be, but the crowds are larger than ever.
The dorms have not changed, and the Coliseum is still filled with beautiful horses, prancing and showing off.
I am not sure, but probably the same blue show boxes are being used by the kids too, with the NH state emblem painted on the top.
The one thing that I am certain of, is that for 4 days, every September, I became part of something larger. Lessons were learned, memories were made, and my life's foundation was built.
I am so grateful for my Big E experience. But most of all, for the people who made those 4 short days, feel like the 4 most important days of my year…when I was a teenager.
With love,
Kate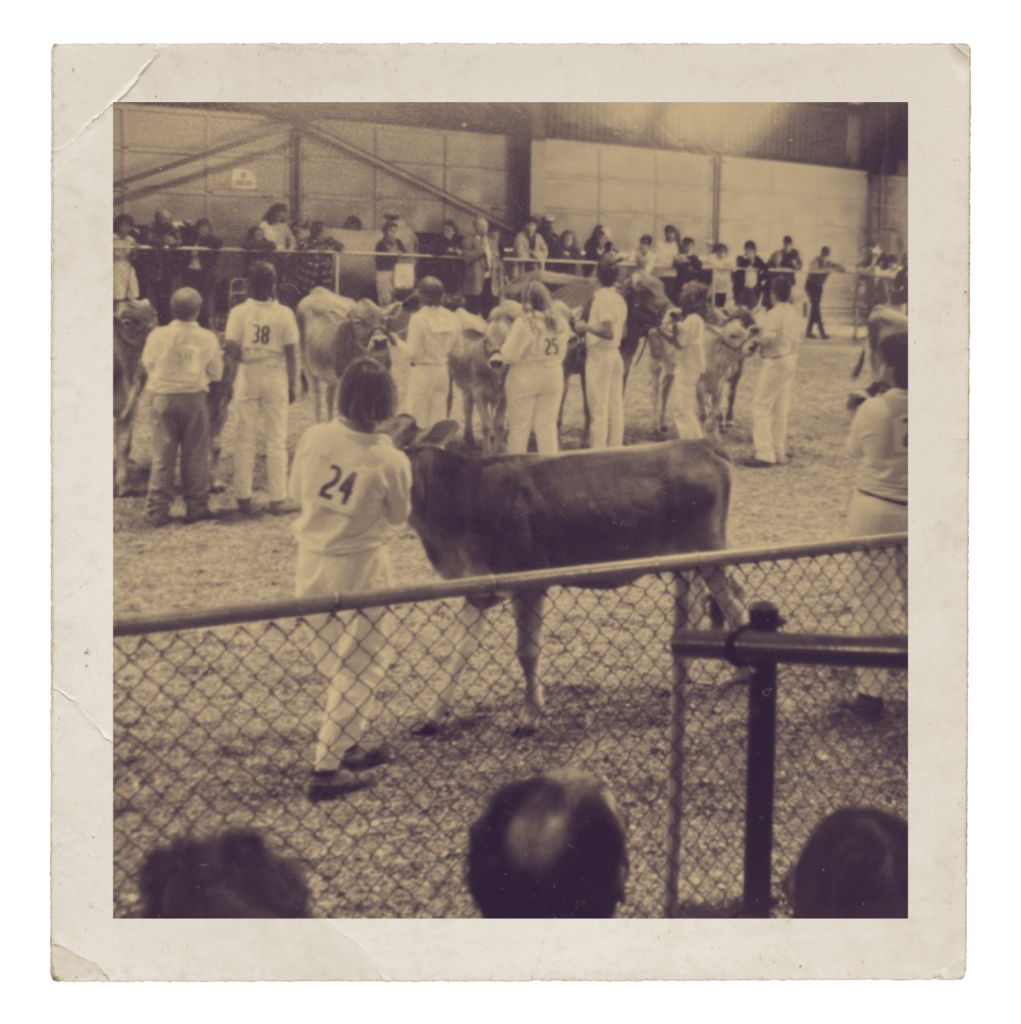 Comments
comments