Memorial Day Weekend in New Hampshire.
Nestled up near the Canadian border, Pittsburg sits unassuming.
It's crufty, worn, and strong like the old barns that dot its landscape.
The old barns are a nod to the farming landscape that used to be abundant, vibrant, and thriving as a way of life.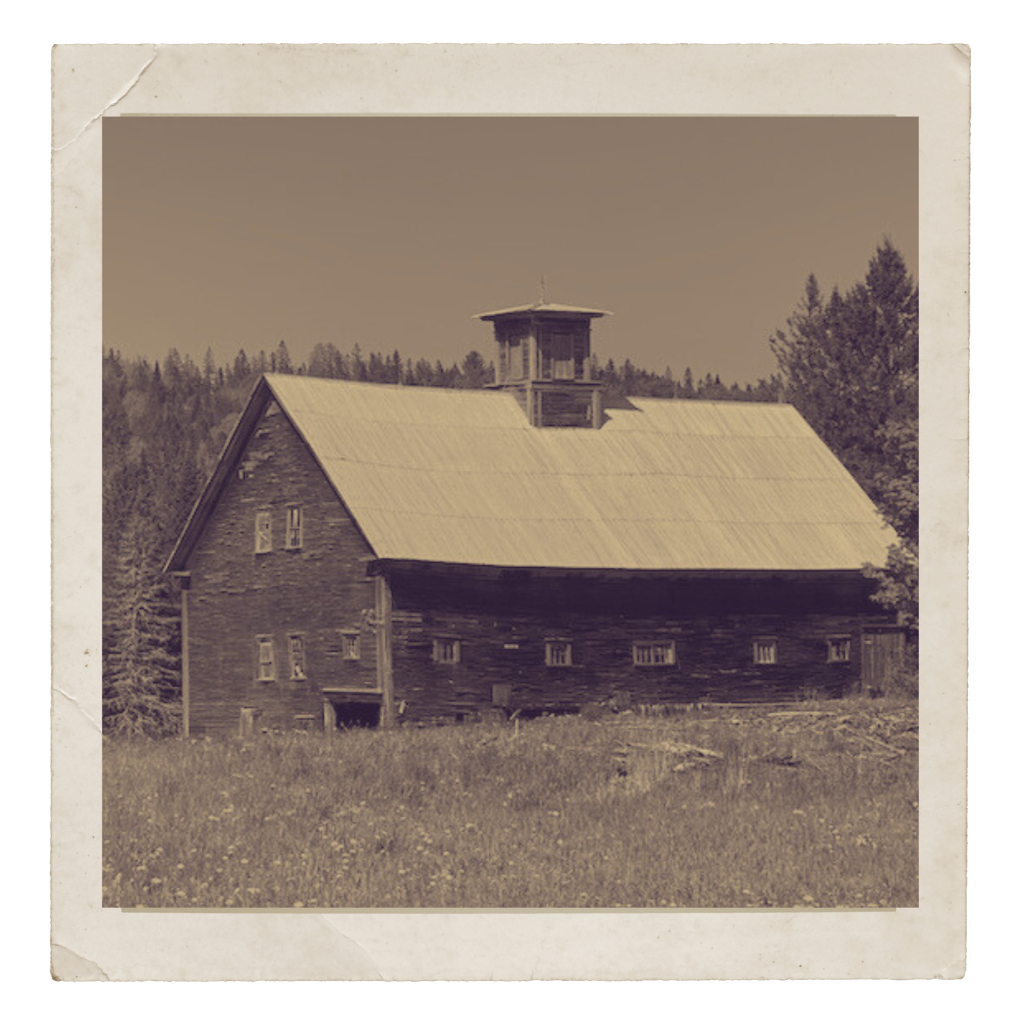 Every year I get to trek up to this country. I think about the family members I have known who have passed along these same country roads, stayed in the cabins by the lake, walked the docks, and even driven the same little fishing boats.
My grandmother's picture is still hanging in the fish house by the water, and the family that owns this place remembers her.
Driving by the old barns, I think about cows, butterfat, and hay. I see milk cans, tie-stalls, barbed wire fences, and springs flowing through the meadows filled with yellow dandelions.
I think of the old barns and my family.
Strong. Weathered. Characters.
The old barns stand like an institution. They sit on rock foundations that have withstood a hundred years or more of change–and will stand for a hundred more.
My family is similar to the sparrows that occupy those barns. The birds fly in and out of the high-peaked windows every year–just like our lives, family members in and out. I miss them.
Many of the old barns stand empty now, silently watching over the folks who call this place their home and those of us who feel a connection.
It runs deep and long, my family's tradition, to this little town of Pittsburg, NH. 
And like those sparrows, to their barns, my family keeps coming back, year after year.
We renew our faith in tradition and each other–which helps our foundation stay strong to support the family through many, many years—like those beautiful, old barns.
With love,
Kate
Comments
comments