On this morning after prom, I am here to say that I think it's much easier to be the mother of a boy during these occasions. Not nearly as stressful as what it is on the girl side.
Mothers of boys spend their "day of" cleaning vehicles, reminding their boys to wash behind their ears, and then attach the boutonnière to their lapel.  We give them a quick once over on the importance of holding the door, the umbrella, and the flowers.
Buying the suit was a breeze. We spent 15 minutes on a Thursday after school, in Brooks Brothers, a month before the event. We then came home and ordered a bowtie to match the dress online, and polished his shoes last week.
Coming from a family of girls, I figured that I would miss the hubbub of getting a girl ready for these social institutions. The dress shopping, the hair, makeup, and nails. All the little details. But I have decided that I am very happy to admire all of the young women from afar and just take it all in.
Don't get me wrong, it's not completely quiet the day of.  Boys need to be fed beforehand so they don't get "hangry," but they love to eat and aren't worried about fitting into their suits. They need to be reminded to clean shave, and the mechanics of transportation are usually on them–which most often never falls on a mom–only in the task of helping to clean the vehicle!
Jacob had his Junior Prom this past weekend. He used his uncle's old International pickup truck for escorting his date to the various village venues for picture taking and gathering.
It was so much fun and special. What joy we had in getting it spit-shined and polished. It was great having it here in the village. You don't see many of these gems on the road anymore, and the passersby nearly drove off the road as they gawked on their way by our house this past week.
But more than anything, it was fun seeing how proud he was that he could drive it. In a day where most kids have no idea how to drive a stick shift, a double-clutch is something that they can't even begin to fathom.
The old truck's rusty purr, and the mixture of smells from the leather interior and exhaust made us all high and giddy with joy.  Yes, we had to use ducktape to cover up the grease on the hinge of the passenger's door so that the dress didn't get soiled, and the windshield wipers didn't work for the rainy day.  But it was okay, as far as I know, the dress was protected and the windshield was more vertical than anything, and the rain just fell away.
Such a special day, fun for all of us. Two proms down, only one to go…my how the days are flying.
Here's to a great week!
With love, 
Kate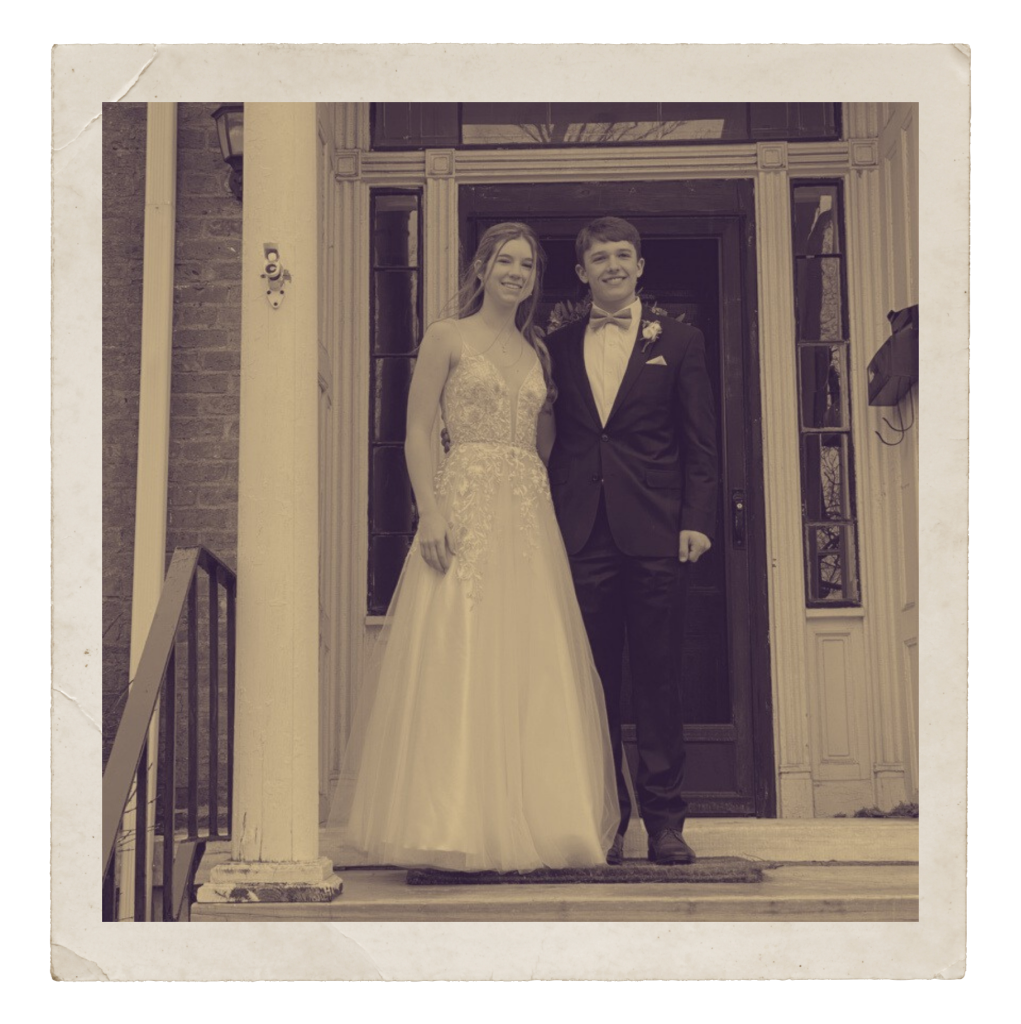 Comments
comments